10 Reasons Why You Should Try Turkish Towel At Least Once In A Lifetime
I am convinced!  
Let's start with what the heck is it.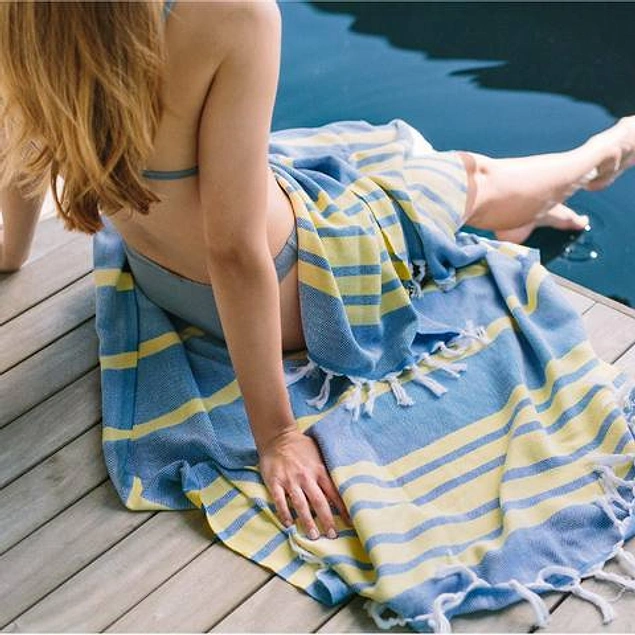 Turkish towel, in other words peshtemal, is a kind of weaving, which we can see in especially in Turkish Hammams and also in saunas. It is generally used for covering naked areas of somebody who is bathing.
What is the history of it?
Actually it is is one of the most primitive clothes in human history. It is thought that in ancient Egyptian civilizations, people used this towels for covering their hips. The reason why it provides great comfort in terms of usage is that it is seamless. In the Ottoman times, the usage became a little more traditional. When apprentices were promoted to journeymen, they wore handmade peshtemals. In other words, wearing peshtemal can determine your position. Nowadays, many people use this vintage towels not only in Turkish bath but also in many areas.
Let's find out why you should use peshtemals:
1. Since handmade Turkish towels are made entirely from cotton, they are comfy, pure and absorb water very quickly.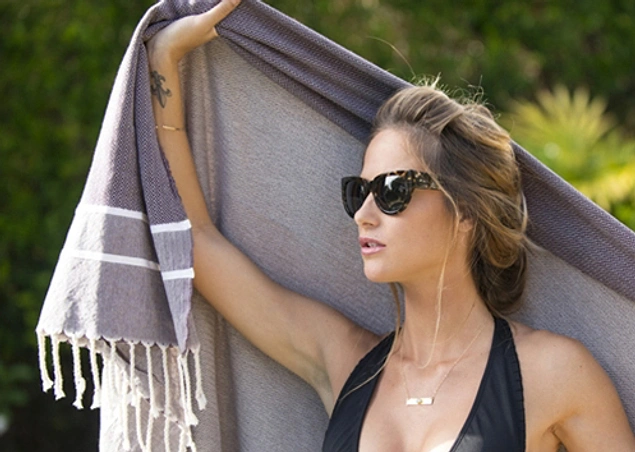 2. Forget microfiber towels! It dries quickly as well thanks to its hand weaving and fine texture. In other words; if you use a Turkish towel after the bathroom, pool or sea, you don't have to wait for hours to dry. Well, we just said that it is not only used in Turkish hammams!
Peshtemals not only have oriental patterns, but also many different pattern options! Please visit peshtemals collection for our magnificient handmade turkish towels.
3. It is easier to carry it rather than a towel. It doesn't occupy much space at all!
4. It is very healthy especially for children and babies because it is 100% organic! Besides, it is produced from natural yarn.
5. Especially women living in the Black Sea region of Turkey cover their heads with traditional peshtemals. You can apply this method to protect yourself from the sun during the hot summer months!
6. Peshtemals are actually quite decorative. It can also be used as tablecloths. You can also use these ethnic towels for your home decoration or buy them for your loved ones as a gift!
7. It is also stylish! You can learn how to use it by clicking here. By the way, you can also use as a bathrobe! You can have a look at these bathrobes which are completely hand weaving by clicking here as well.
8. Treat yourself like a prince / princess! It is pure, warm and soft!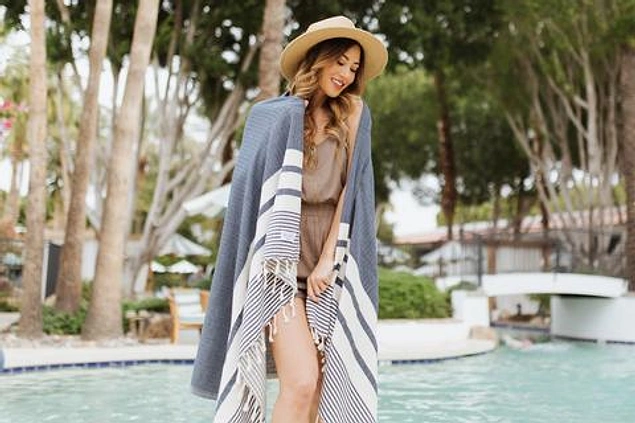 9. You can use these handicraft towels for your hands and face as they are completely cotton.
10. Last but not least, be the coolest on the beach! Use them as a beach dress rather than a beach towel. You will draw everbody's attention on the beach with your authentic peshtemal dress! 
You can buy handmade beach dresses as a Turkish gift for your loved ones!
Share your thoughts on social media! 👇
---