The Story of Turkish Coffee Promising You to Build a Friendship for Over 40 Years
My new favorite has been announced guyyyyyys! 
Coffee, which plays an important role in our lives, is one of the most consumed beverages in the world today.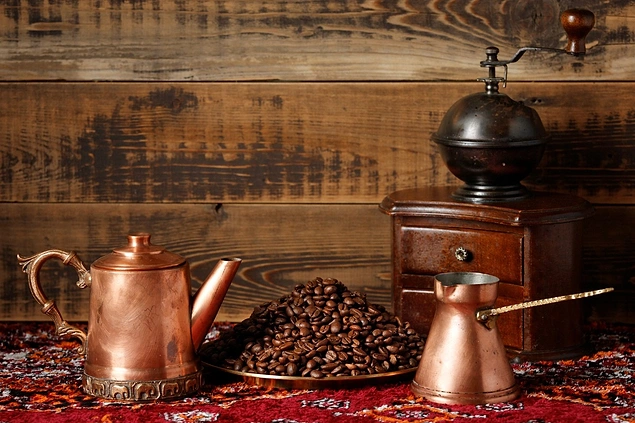 Even if Turkish people is known for their Turkish teas, this situation is valid for Turkish people as much as everyone else; however, Turkish people drink coffee a little differently than conventional ones. Just as Italians have espresso, Turkish people have Turkish coffee and also Turkish delights, which they can't get enough of eating while drinking it. So how did this tradition come about? Why do Turkish people consume Turkish delight with coffee? 
Let's learn the history of Turkish coffee and Turkish delight:
In fact, although the history of coffee is based upon Ethiopia, its consumption has spread all over the world over time.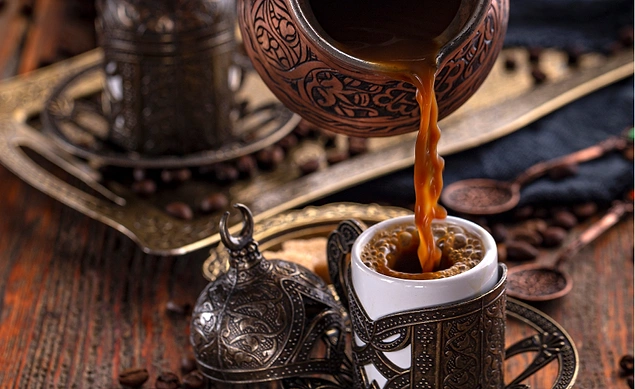 When the Ottoman Empire gained control over Yemen, this delicious product consumed in Yemen was moved to Istanbul as well. The coffee, which is tried to be produced by tradesmen on the streets of Istanbul, tasted bitter for Turkish people. Nowadays many Turkish people who find also Turkish coffee bitter, make their beverage with sugar; however, at those times, there was no refined sugar so people, living in Ottoman Empire and wanting to drink this drink, tried to mix their coffee with traditional molasses or honey. But these ingredients were burned in the coffee, causing an even bitter taste. At the same time, the tradesman did not know how to cook it as well. Over time, coffee cooked with the right cooking techniques can now be produced and consumed without burning, but the intensity of its flavor was very tang.
Turkish delights, which were definitely on every table during the Ottoman times, was the lifesavers for coffee lovers.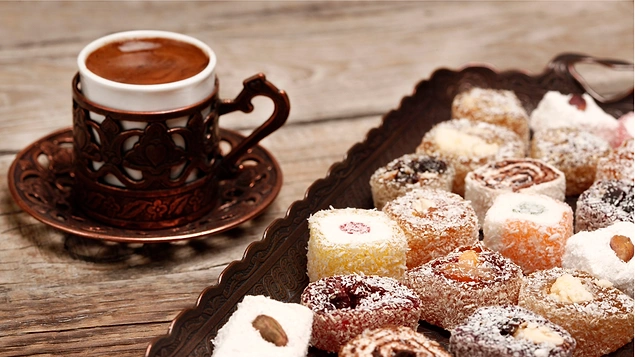 Over time, Turkish delight was consumed with coffee and this became a tradition. Today, Turkish coffee is served with Turkish delight or baklava and water, and this tradition still continues. 
In addition, the shops that make Turkish coffee became the meeting point of the tradesmen living in the Ottoman Empire. Many citizens met there and shared what they did during the day with their friends. Therefore, Turkish people say even a one cup of Turkish coffee is enough one's friendship last over 40 years. 
Besides, when the coffeehouse tradition started in Western Europe, Balzac, Beethoven and Mozart started to come to these coffeeshops as well.
Also there are many traditions in Turkey, caused by Turkish coffee as well...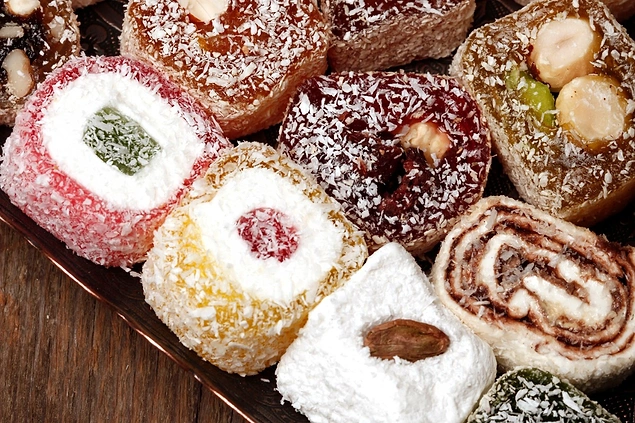 One of these traditions is the salty Turkish coffee which is made for the groom-to-be in the ceremony for asking for the girl's hand in marriage. The groom is expected to drink this salty and bitter beverage. The groom-to-be who can drink coffee calmly becomes successful and proves that s/he is a patient person. 
So if you want to build a friendship that lasts 40 years, you should definitely try Turkish coffee and Turkish delight. Maybe the best gift for your friend is based upon the Turkish coffee. Besides, thanks to many applications, Turkish coffee is also used for fortune telling as well. 
We would also like to tell you about Turkish Gift Buy, where you can buy safely these traditional foods, which is delicious and organic Turkish coffee and delight. TurkishGiftBuy also produces pure and handmade Turkish towels, vintage and ethnic Ottoman lamps for decoration, decorative and hand-weaving kilim pillows, traditional Turkish copper pots, ceramic Turkish coffee sets authentic and handicraft ceramic bowls as well. 
Share your thoughts on social media! 👇
---